Our Dedicated Team
Natalie Michel
Client Placement Counselor & Recruiter

Natalie has 11+ years of experience and knowledge in childcare as a nanny and childcare specialist. In addition to her extensive knowledge and experience she is currently obtaining her degree in Public Affairs from Northeastern University and has a passion for children and juvenile justice.




If you have any questions regarding our services, family registration, and joining our team of nannies, please contact me!
---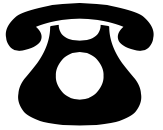 781-352-7918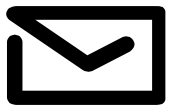 natalie@nannykins.com
At NannyKins, it is our mission to facilitate sensitive childcare placements with professionalism, integrity, and customer satisfaction. We treat each childcare placement as though we are making these arrangements for our own families. Thus, we strive to be thorough and diligent throughout the entire placement process. NannyKins is committed to do all that we can to ensure a comprehensive background checking system is in place.
NannyKins is a small family-owned and operated business that has been providing childcare individuals to families for fourteen years. Our team is comprised of amazing former nannies and babysitters, nurturing mothers, and a Human Resource Manager.
We have the experience and expertise to find the perfect nanny for your family!
Myriam Alexis
Business Development


If you have any questions regarding business development or partnership, please contact me!
---
Ruthie Larivee
Senior Consultant